SOLIDWORKS 3D CAD
SOLIDWORKS 3D CAD Special price 3D design program for a wide range of product designs from industril machinery parts to make to order with more than 1 million users worldwide. Also, easy to use and precisely designed.
SOLIDWORKS 3D CAD, 3D Design program for Maximum Design Efficiency
SOLIDWORKS 3D CAD : Special price 3D design program with an authentic license that is easy to learn. Able to design workpieces covering all industries and have been continuously developed to help engineers reduce design time and communication errors during design. Today, over a thousand product design engineers design new products by using software or the SOLIDWORKs program. How can you be sure that You can use the software for maximum efficiency.
SOLIDWORKs program helps you achieve maximum design potential to create quality products and get to the market faster. With experience from being the pioneers of software or solid-work programs in Thailand, we are well aware of the needs of our customers. Besides, SOLIDWORKs has continually developed personnel to have expertise until they are certified by SOLIDWORKs and meet all the specified standards.
THE GROWING SOLIDWORKS NATION
ผู้คนทั่วโลกต่างหันมาใช้ โซลิดเวิร์ค เพื่อตอบสนองความต้องการด้านงาน CAD

SOLIDWORKS Professional
This package can increase the efficiency of design. The tools are as follows: file management tools, Virtual visualization tools, Product price estimation tools, and Communication tools. Also, tools that help check the work of the workpiece and data warehouse of various types of workpieces can be downloaded immediately.
SOLIDWORKS Standard
Suitable for design work. Many tools can help you design faster and more accessible and can do various designs, such as creating 3D parts, assemblies, and 2D drawings. There are tools to help with a specific format.

SOLIDWORKS Premium
Covering work in 3D design in all aspects, including analysis of work (Simulation), verification of the quality of work (Validation), electrical drawings (ECAD/MCAD), and drawing of pipes in the factory (Wire and Pipe routing). It covers the skills that are available to professionals as well.
SOLIDWORKS Professional
More productivity tools The tools are: Toolbox library, file management, appraisal, and Create a virtual image (Render) Create an animation (Animation).
3D CAD Design
Standard toolbox
Costing
Render
Circuit Works
eDrawing Professional
Design Checker
Task Schedule
lol Analyst
Scan to 3D
SOLIDWORKS Standard
Tools that help you design faster and easier, such as 3D part design (Parts), assembly design (Assembly) to production (2D Drawing) help in specialized design.
3D CAD Design
Weldment
Utilities
SimXpress
Sheet Metal
Feauture Works
Surface
SolidWorksCAM
Mold
SOLIDWORKS Premium
Covering 3D design work in all aspects, including simulation, verification, validation, electrical drawing (ECAD/MCAD), wire and pipe routing.
3D CAD Design
3D interconnect
Advanced Flatten
Motion
Routing
Simultion Static
Learn the basics of using SOLIDWORKS 3D CAD
Learning video from the basics as a guide for beginners
WHY YOU SHOULD SHOP SOLIDWORKS 3D CAD WITH THE APPLICAD TEAM
Because Applicad team is Pioneer in SOLIDWORKs and the first in Thailand with over 26 years of experience, a team of more than 200 experts is ready to serve the excellent service. 
The AppliCAD Company can help you use software or SOLIDWORKS to achieve maximum design potential. To create quality products and get to market faster. With our experience as a pioneer of  SOLIDWORKS in Thailand, we know the needs of our customers well and continuously developed personnel to have expertise until receiving certification from SOLIDWORKS meets all specified standards.
Guaranteed with the International Standards 2 awards from Top Reseller Highest Customer Satisfaction AP South Top Reseller Overall Performance AP South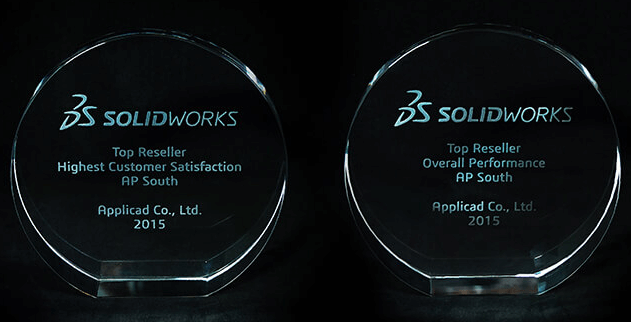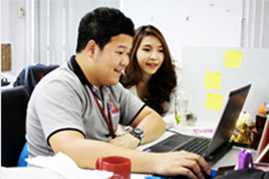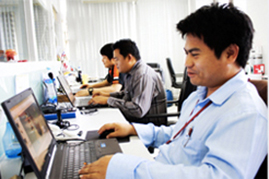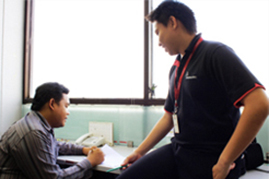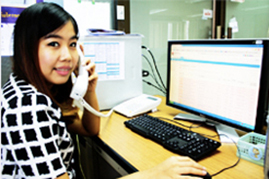 AppliCAD has a team of more than 30 specialists ready to provide advice and design solution by the most SOLIDWORKS certified team in Thailand.
SOLIDWORKS Subscription Services
In 2021, Dassault System SOLIDWORKS Corporation announced the change in the renewal status of Subscription Services that have expired more than 3 years. Subscriptions cannot be renewed to upgrade to the latest version.
Those who plan to renew Subscription Services can contact for promotion information Backdate by 30 June 2021 call 02-744-9045 ext. 404.
Special privileges for customers who choose to buy SOLIDWORKS 3D CAD, special price, 3D design program, genuine license with the AppliCAD Team.
Hotline
We have a support team to give advice. If you have questions, call us via our Hotline number immediately.
Online
Various channels, whether knowledge, techniques, use the website's Monthly online training, online chat Remote Access service program to help resolve problems quickly.
Onsite
Service with particular experts to consult and advise the customer's company to solve problems correctly and meet customers' needs as much as possible.
Activities
Good events for customers to build a network of users of solid work programs, solid work programs to help and exchange experiences with each other.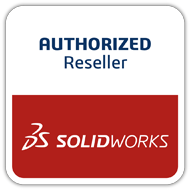 Certified Resellers and Training Centers