MakerBot METHOD 3D printer
MakerBot METHOD is the first professional 3D printer to close the gap between industrial machines with commonly used level machines to fill the superior demand.
MakerBot is a pioneering 3D printer brand that anyone can own. And until this MakerBot METHOD 3D Printer, we've broken down the barriers to stepping into the speed-enhancing printing technology and industrial-grade high resolution.
Build prototypes with ABS, PLA, Nylon, etc.

Create an engineering piece continuation of a 3D CAD design for mechanical parts.

Create a piece for use as a Jig & Fixture for industrial production with PC-ABS and Nylon12+Carbon Fiber materials.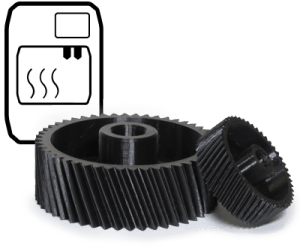 Heated Chamber uses heat for industrial strength.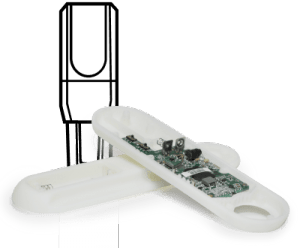 Open Platform supports a wide range of engineering materials.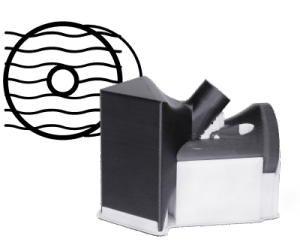 Accuracy guaranteed and soluble support like SR-30
Reduce engineering time by automating and working with CAD seamlessly.
PERFORMANCE MAKERBOT METHOD 3D PRINTER

Industrial Reliability + Precision
Get the correct proportions as designed

Accuracy ±0.2mm

Open Platform for Advanced Engineering Materials

2x faster printing system than desktop 3D printer.

Continuous printing process.

Guaranteed Part Accuracy and SR-30 Soluble Support

Use only one-third of the budget for industrial-grade machines. Without technical knowledge at all, you can own it.

Speed up the design process, reduce the risk,

and saving your time and budget.
BREAKTHROUGH TECHNOLOGIES LEVERAGING PATENTS FROM STRATASYS ® — THE WORLDWIDE LEADER IN INDUSTRIAL 3D PRINTING.
MakerBot Method 3D Pinter Specification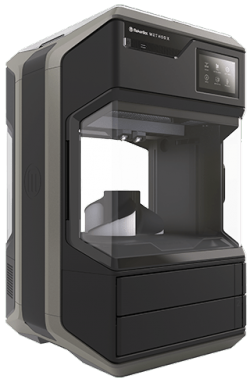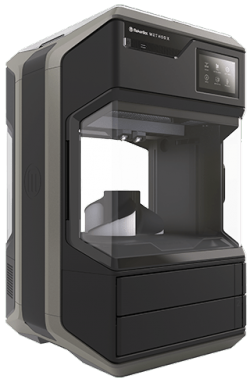 MakerBot Method 3D Printer Carbon Fiber: replace metal parts with 3D printing with Carbon Fiber included in METHOD machines. Carbon Fiber reinforced with Nylon will help the parts have high strength and are heat resistant.
MakerBot Method X 3D Printer : Prints all Polymers and Composites with accuracy and strength are obtained from a heat chamber at temperatures above 110°C
Printer Technology

Fused Deposition Modeling (FDM)

Printer

Dimension : 

43.7 L x 41.3 W x 64.9 H cm 

17.2 x 16.3 x 25.6 in

Weight 

Maximum Build Volume

Single extrusion 

19 L x 19 W x 19.6 H cm 

7.5 x 7.5 x 7.75 in 

Dual extrusion

15.2 L x 19 W x 19.6 H cm 

6.0 x 7.5 x 7.75 in 

Software
MakerBot Print, MakerBot Mobile

Supported File Types

MakerBot (.makerbot)
STL (.stl)
SOLIDWORKS (.sldprt, .sldasm)
InventorOBJ (.ipt, .iam)
IGES (.iges, .igs) & STEP AP203/214 (.step, .stp)
CATIA (.CATPart, .CATProduct), Wavefront Object (.obj)
Unigraphics/NX (.prt)
Solid Edge (.par, .asm)
ProE/Creo (.prt, .asm)
VRML (.wrl) & Parasolid (.x_t, .x_b)

Dimensional Accuracy

± 0.2mm / ± 0.007in 

Layer Resolution

Maximum Capability: 20 – 400 micron

Extruders

Dual Performance Extruders 

(Model & Support)

Connectivity

WiFi, Ethernet, USB Drive

Power Requirements

100 – 240V (400 W max.)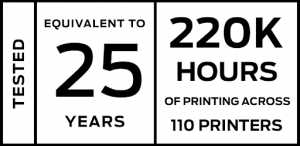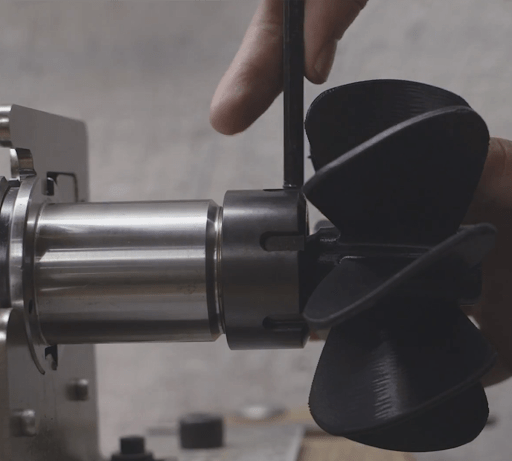 HEATED CHAMBER allows for stronger components on an industrial scale.
A Heated Chamber helps build parts that are stronger than Heated Build Plates.

Consistent strength on all 3

axis

distributed in all layers of the part.

Printed ABS ASA and PC-ABS with better mechanical and thermal properties than Desktop.
ULTRA-RIGID strong metal construction
BUILT TOUGH – the structure was revised into a metal frame along the body's length to compensate for the bend. Less bending means consistent printing and more accuracy.
OPEN PLATFORM for Engineering materials
Printed with official MakerBot materials – Nylon Carbon Fiber, ABS, Nylon, PC-ABS, and SR-30 – through thousands of hours of testing to meet the engineering standards of precise and strong printing.

Access unlimited materials with the Open Materials Platform. Built by MakerBot LABS, advanced print materials such as ABS-Carbon, TPE (flexible), PETG ESD, and PC.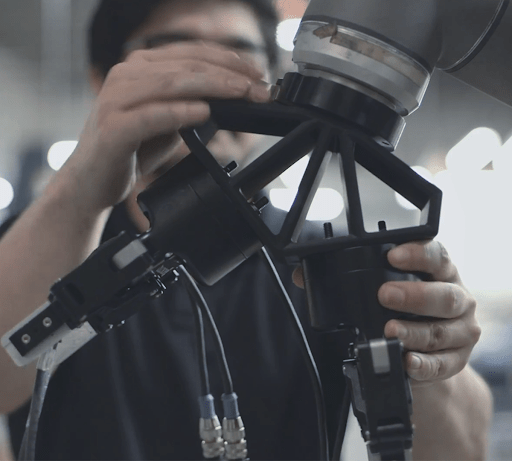 MAKERBOT LABS: UNLOCK WITH UNLIMITED MATERIALS
MakerBot Labs is an experimental platform for engineers and developers to create, improve and collaborate on MakerBot 3D printing solutions.
Includes hardware and revamped software with open APIs and custom printing modes. It is the largest social network of 3D printing professionals.
Guaranteed accuracy, and SR-30 with soluble support
The complex geometric shapes are impossible to print with advanced materials on a Desktop 3D Printer – Stratasys SR-30 compatible, soluble support.

The only printer in its class that guarantees detailed work. Accuracy level ± 0.2mm (± 0.007in)

Print sophisticated assembly work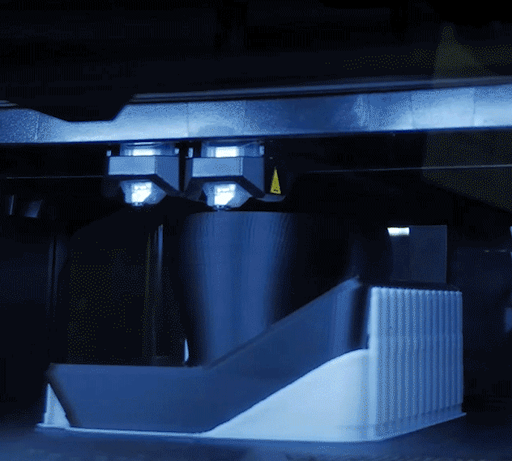 MAKERBOT MATERIALS
for Method are manufactured to exacting diameter and quality specifications.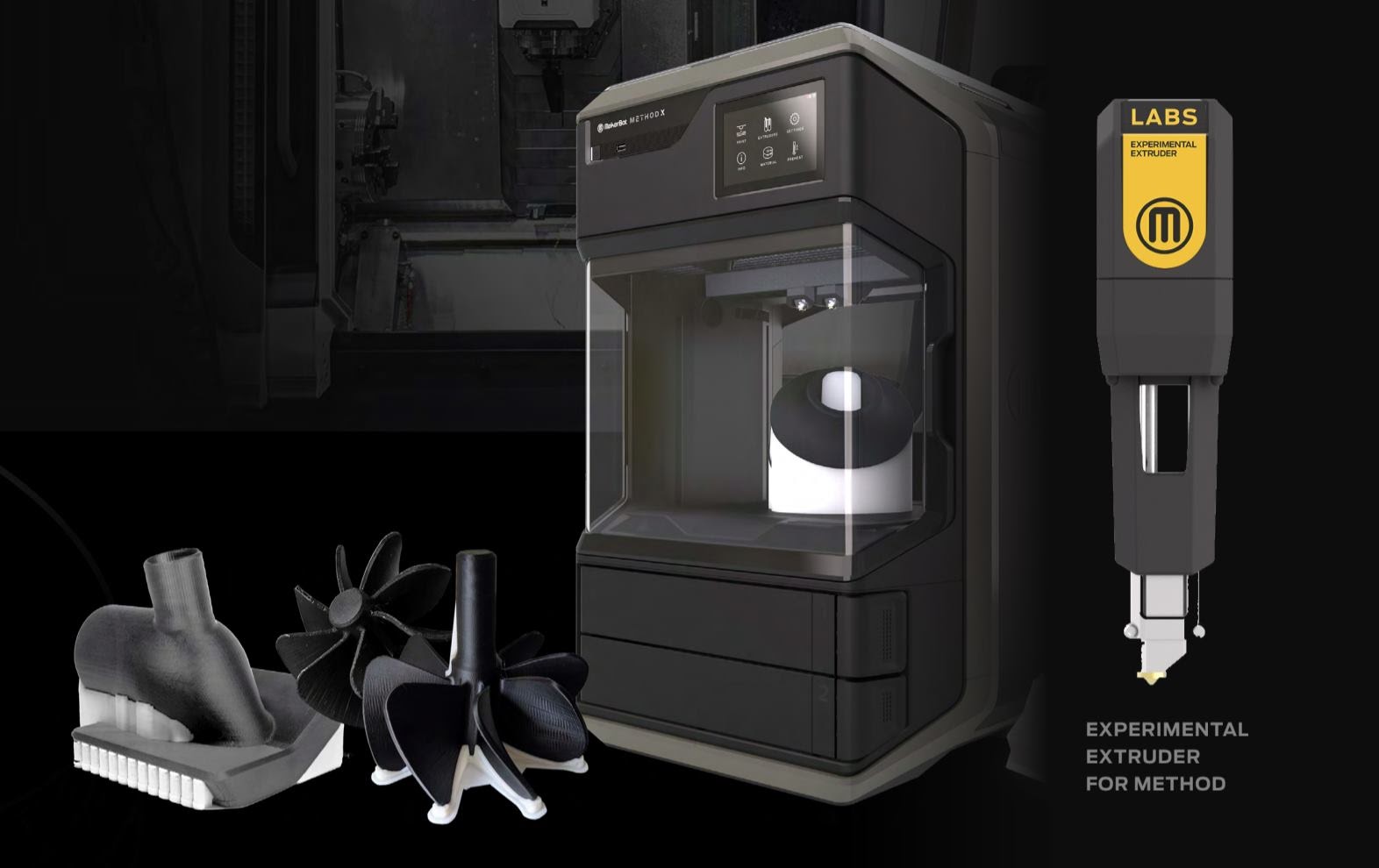 CONTINUOUS PRINTING PROCESS EFFICIENCY WITH MAKERBOT CLOUD
Queue Intelligently – Get the most out of it by letting MakerBot Cloud find available printers to intelligently forward print queues.
Enable Workspace Collaboration – Group 3D Printers and share them together. It's like having a backup machine without setting up a hassle.
Always Connected – Check your status through the MakerBot Cloud with the mobile app at any time with automated processes.
Save engineering time with AUTOMATED WORKFLOW and work with CAD files.
The most streamlined processes in the industrial market include automatic material management.

Peace of mind with a continuous work process. A team of specialists provides on-site service and MakerCare services, ready to replace the device immediately when there is a problem.


ALL AXIS ROBOTICS, AUTOMATION, CNC, AND 3D PRINTING WITH MAKERBOT METHOD
A one-stop robotic service provider can reduce time and costs while increasing efficiency with 3D printer technology.
"One of the challenges we face When adjusting the work between the Robot and the Automation system in our factory is that we have to develop components in the process by ourselves. We had to design a Bracket, Fixture, or Gripper. Not all of them could be manufactured by CNC."
said Gary Kuzmin, CEO, All Axis. 
"Once we acquired the MakerBot METHOD, we gained the ability to create a wide variety of parts. Each day, we could print our own parts for our machines. The point of having a Makerbot in our workflow is that we can instantly adapt the parts to our system."