SOLIDWORKS PDM Professional
Software that helps organize data storage into a system of up to 200 file types.
SOLIDWORKS PDM Professional
SOLIDWORKS PDM Professional helps control and manage information and create security for corporate data. Not limited to a small organization or a large organization, for example, an engineer who wants to edit a job (Revisioning) in a PDM Professional system must log in. By using a password provided by the system operator, PDM professionals can control design data, making it easy, fast, and accurate to find information. In addition, PDM professionals can manage and manage many file types such as SOLIDWORKS file, Pro/. E file, Inventors file, AutoCAD file, an Office file, etc., so whether the data is a design file or a general document, you can control your document management system with PDM Professional.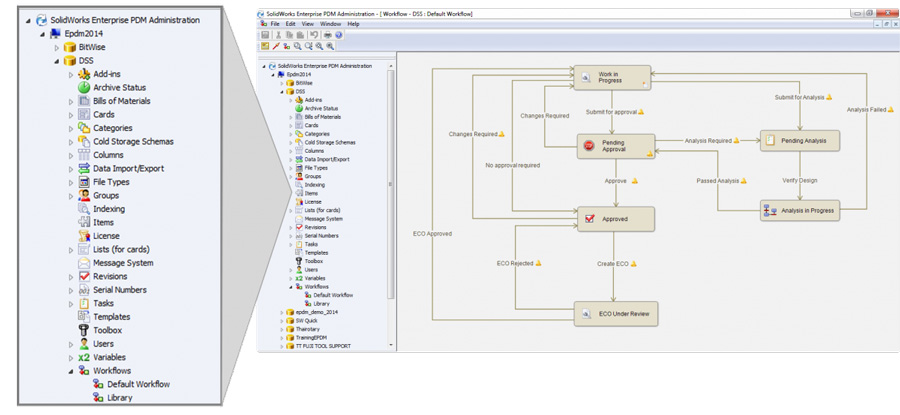 1.Easy system development

2. SCALABLE : support design system And support the expansion of the team in the future
3. GLOBAL : Supports working as a team and working together in many countries at the same time.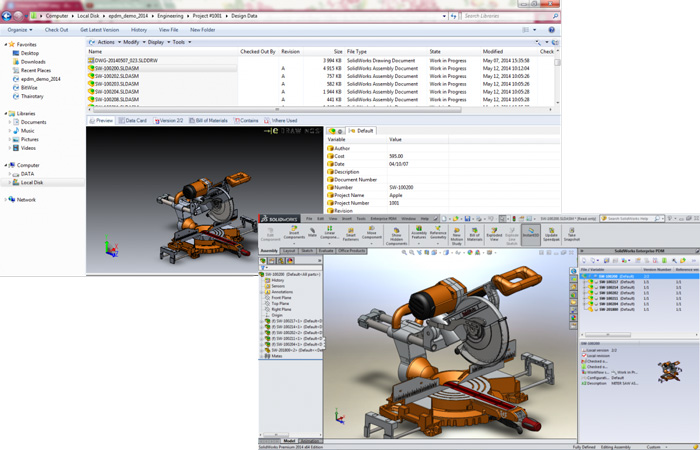 4. AUTOMATED : Automatic notification When changes are made to the information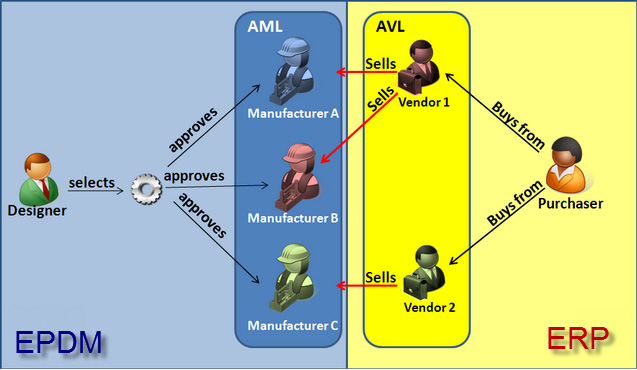 5. COMPATIBLE : Able to develop into a complete management management system ERP/MRP system with the same SQL database.
SOLIDWORKS PDM Professional Solutions comprise

Bill of Materials Management

Engineering Change Management
SOLIDWORKS Authorized Reseller