3DEXPERIENCE® platform
3DEXPERIENCE® platform on the Cloud, the business platform that overcomes excellent experiences for your valued customers. All in one software solution for your organization.
The 3DEXPERIENCE® platform is created for businesses to serve great experiences to valued customers. An all-in-one software solution for Marketing, Sales, and Engineering that will help you create different values for your customers with an easy 3D design program, analysis, simulation, and software used to create an outstanding design for your customers.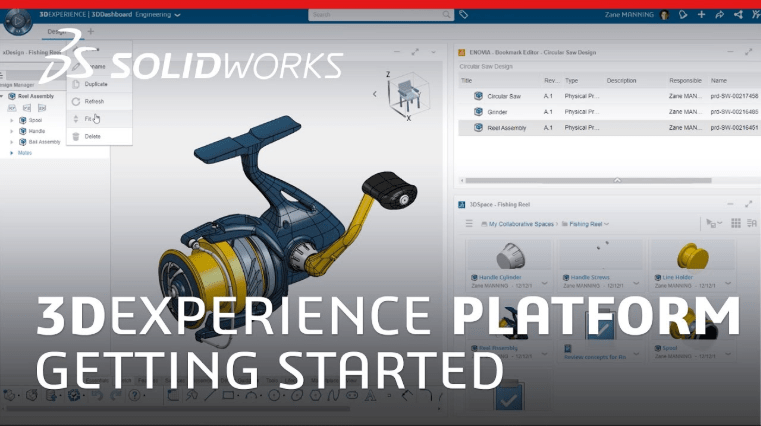 Single source of truth

Actionable dashboarding

Global Collaboration

Security and reliability

24/7 IT support and system availability

Knowledgeware for automation

Reduced costs of system and product development
3DEXPERIENCE® platform on the Cloud supports multiple disciplines with data-driven and model-based Apps for:
Product modeling with design, engineering and systems engineering applications that revolutionize the way organizations conceive, develop and realize new products and that support additive and subtractive manufacturing.


Stakeholder collaboration and sustainable innovation across the global ecosystem.

Manufacturing excellence by enabling manufacturers to plan, manage and optimize their global industrial operations through virtual simulation of their production environment.

Accelerating the process of evaluating the performance, reliability and safety of materials and complex assemblies before committing to physical prototypes using simulation technology for structures, fluids, plastic injection molding, acoustics and structural applications.

Gathering, aligning and enriching big data-whether internal or external, structured or unstructured, simple or complex and delivering that information in a way that supports real-time information intelligence.

" With the 3DEXPERIENCE® twin, companies model, simulate and perfect the
customer experience before releasing a product to market."
Why use a cloud-platform for product development?
Looking to transform your product development with a cloud-enabled platform? Numerous companies have come onboard and saved precious hours of product development. Including:

A single source of truth for all your data

Centralized accessibility from anywhere

Easier internal and external collaboration

Faster deployment

Reduced need for IT support
3DEXPERIENCE® WORKS for Design, Simulation, Manufacturing, and Data and Lifecycle Management.
3DEXPERIENCE® WORKS is a portfolio of solutions combining the ease-of-use of SOLIDWORKS with the power and breadth of the 3DEXPERIENCE® platform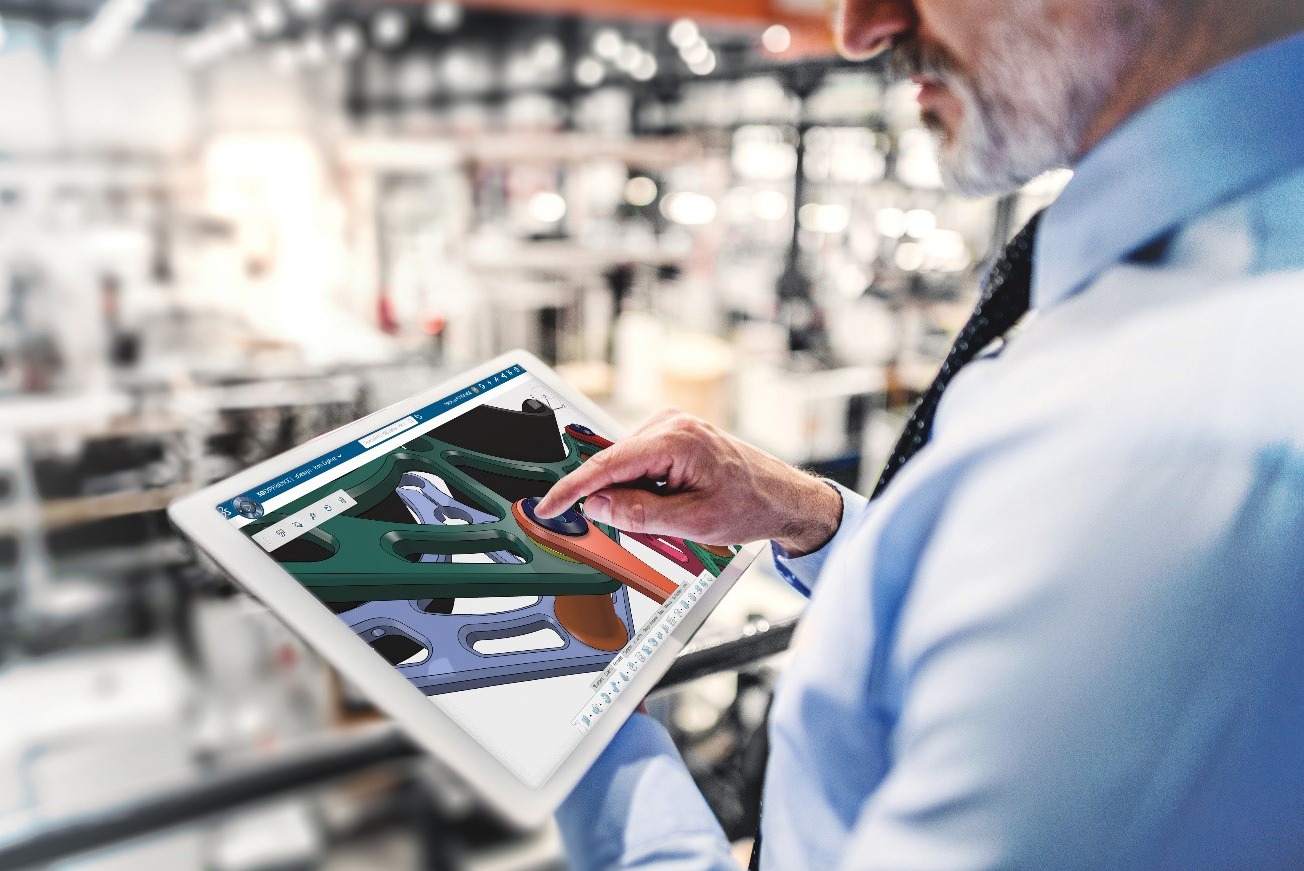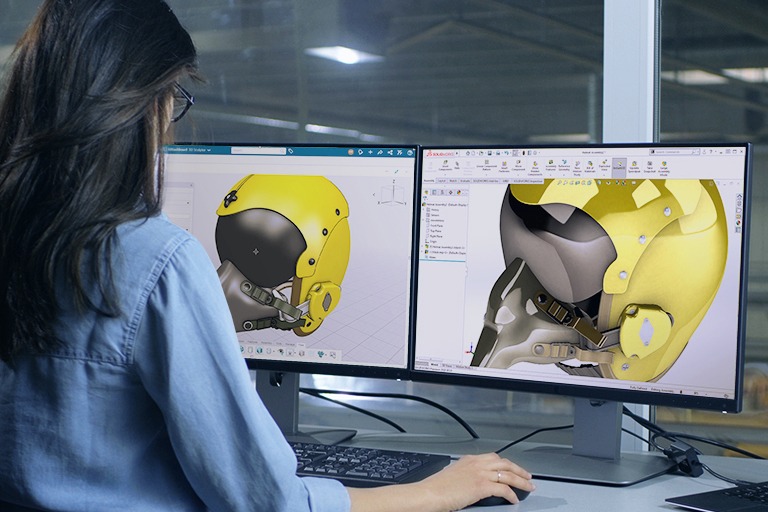 #Design Process #3DSculptor #3DCreator
Intuitive Design in the Cloud
Design (SOLIDWORKS) Innovate, collaborate, and create great designs – including organic looking shapes and surface – anywhere and anytime thanks to the 3DEXPERIENCE platform. 3D Creator (includes xDesign) and 3D Sculptor (includes xShape) combine ease of use with innovative design methodologies and cloud collaboration from inside a web browser.
Advanced Simulation Capabilities in the Cloud
Validate your designs with best in class solutions from Dassault Systèmes. Good structural performance, such as strength and stiffness, are at the heart of any robust, successful product. Dassault Systèmes 3DEXPERIENCE Platform delivers simulation power for every designer to evaluate and validate concept designs and drive product performance beyond customer expectations.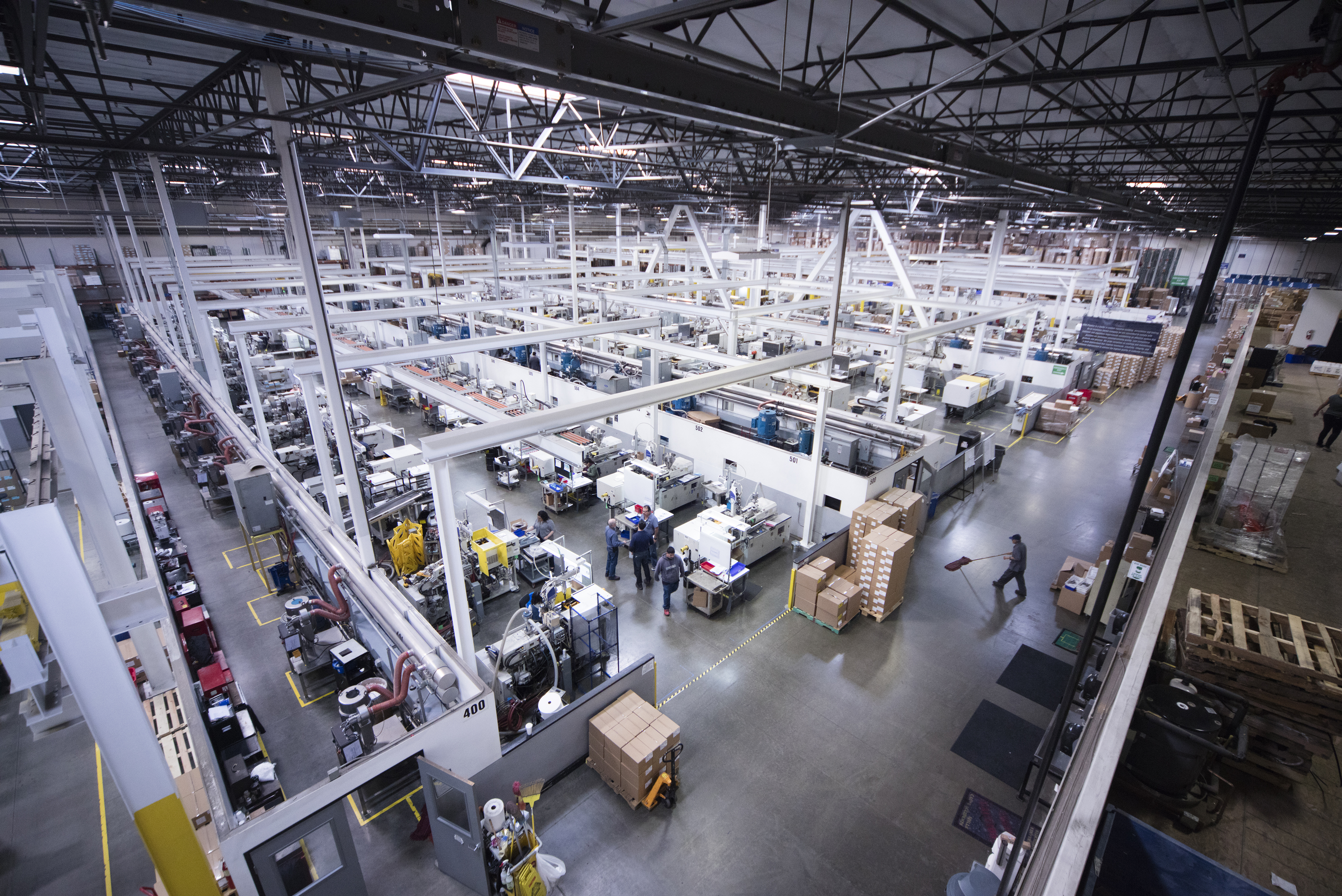 ERP/MES Management in the Cloud
Manufacturing (DELMIAWORKS) Ensure downstream manufacturability with best in class solutions from Dassault Systèmes. DELMIAWORKS ERP is an end-to-end management solution for manufacturing companies. Capturing and tracking all your critical business processes, from design and engineering to shipping, in one place ensures the right components are available at the right time. Collecting real-time data from your plant floor and across your organization in easy-to-understand dashboards gives your team all the information needed to make critical business decisions.

Data and Product Lifecycle Management in the Cloud
nstant Scalable Data and Product Lifecycle Management. Plan, develop and release your products seamlessly with the data and product lifecycle management solutions on the 3DEXPERIENCE platform, helping you to improve productivity, collaboration and innovation. Manage product designs and documentation directly from SOLIDWORKS while making your CAD data accessible on the cloud so you can easily share it with stakeholders. Enable your teams to manage projects in real time and perform lifecycle operations including revise, release, and lock/unlock.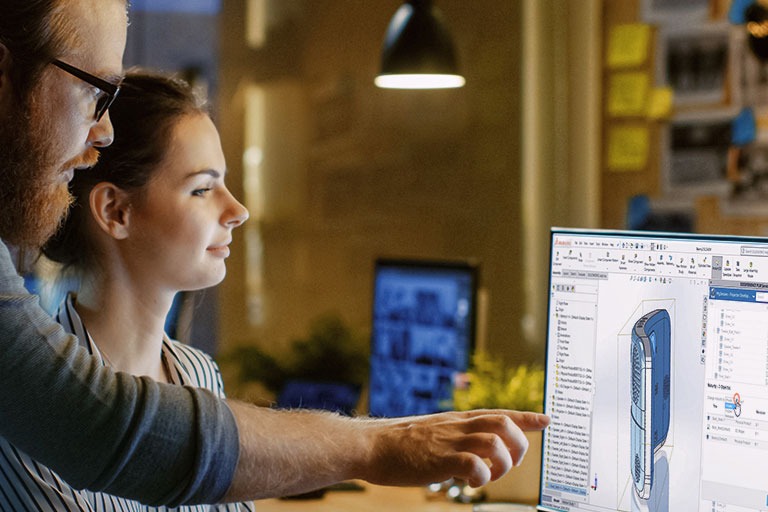 GBO Innovation Makers Case Study
Square Robot – Autonomous Inspection in Harsh Environments
Business Continuity at Techno Map
Business Continuity at GSEA Design