ArchiCAD
ArchiCAD is a program to help design and make buildings using BIM technology. It can decode BOQ differently from a traditional CAD drawing. It is popular with architects all over the world. design company, construction contractor, interior decoration, home builder company including various government agencies


Archicad 27  This version comes with "Your best design option" to help design, visualize, document, and deliver projects of any size with Archicad's powerful instruction set and an easy-to-use interface. This makes it a powerful BIM software. And the easiest to use. Archicad can design buildings with the best and best.
Collaborate
Easier cooperation with MEP and structural engineers. Open BIM and interoperability improvements.
Design
Greater design freedom, enhanced usability and navigation, more accurate quantity take-offs.
Visualize
Realistic shadows and customizable surface textures. Enhanced rendering capabilities.
Document
More precise quantity and cost estimations. New labeling options for Zones and MEP elements.
ArchiCAD is a 3D house design program used in architectural design, which is a program that combines building modeling (3D) and drawing together in a single program. The program uses a technology to simulate a building called BIM (Building Information Modeling), which inserts data into the object of the building, allowing the program to understand which part is the pillar. This allows the program to accurately estimate the construction cost. The work of creating designs or editing designs can be done easily in one step. Reduce redundant workflows and save even more time.
It is software to help design and make designs. Building by BIM technology, unlike a general CAD drawing, BOQ can be transcribed, popular with architects worldwide, including in Europe, America, Australia, and Thailand. Design companies, construction contractors, interior decoration, and home builders, including various essential government agencies. It covers educational institutions as a course for teaching at both the bachelor's and master's levels.
It helps architects translate their imaginations into 3D BIM models that can be seen from any perspective, both inside and outside, making drawings or CAD drawings easier than ever since it can automatically write the plan, side shape, and cut shape. It also helps to remove the BOQ amount of materials used in the building, such as the usable outer wall area precisely inside and faster than traditional work.
Also, a tool for contractors is to clear the model in 3D to get clarity on the work of different colleagues, departments, or companies who have to work on the same project. This can reduce misunderstanding of mismatched tasks. Writing an as-built drawing is much faster than traditional methods when the designs can be combined.
BIM technology is technology. that was developed for building design with a computer system to control various processes to be more consistent and accurate in terms of design, working time, and quality control of work. As well as coordinating with relevant parts, users of BIM technology can define and input various information and details into every aspect of the building element, such as dimensions, length, width, materials, drawing styles, prices, and others. Making every part of the design complete in 2D and 3D formats, not just writing lines Or just forming in 3 dimensions, but working in tandem with the whole process allows architects to use their design skills to the fullest more than just simple design.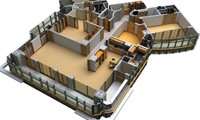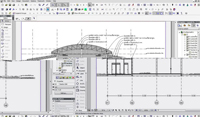 Automate 2D drawings Plan,
side-shaped, cross-section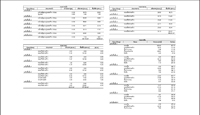 BOQ , Wall,Area ,Size Amount,
volume automatic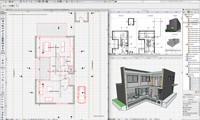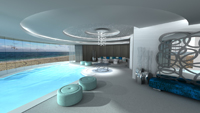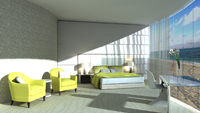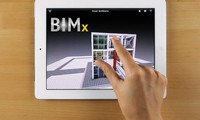 BIMx view 2D 3D on
Tablet (Android, iOS)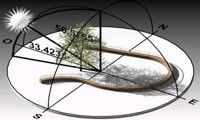 TEAMWORK
Support working on the same project with a teamwork system where architects, engineers, or draftsmen can work in the same building simultaneously so that everyone can see. Overall job progress anytime connected to data. The team can work virtually. For example, meeting to clear the design or co-design together makes the work progress continuously and easy to manage. Read more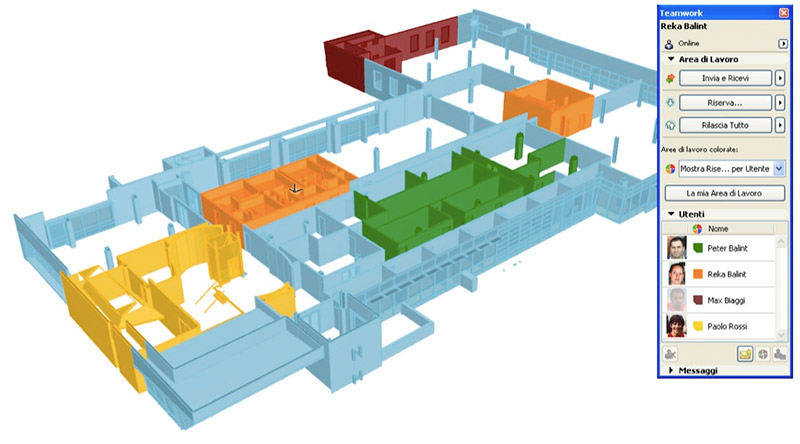 Example of Teamwork screen
An application that allows architects and BIM engineers to work wirelessly. And free of drawings because BIM and drawing technology model data and BOQ transcripts can be stored on a mobile phone or tablet, retrieved for reference, or for presentations effectively and accurately.
Navigating in the Hyper-Model
Rotate to view every view, both 3D and 2D.
3D cutaways
Cut to see the inside and the structure immediately.
Drawings within the Model Context
View related designs without unfold the paper roll
MEP Modeler add-on Archicad
The GRAPHISOFT MEP Modeler™ is an Add-On to Archicad®. Firms using Archicad can use the MEP Modeler to create and edit 3D model-based MEP networks (ductwork, pipework and cabling) and coordinate them within the Archicad Virtual Building. The MEP Modeler uses a familiar interface and tools integrated right in the Archicad environment.
MEP Systems
System design with MEP Modeler by creating various piping systems in 3D and inserting multiple types of equipment in the pipes will automatically generate a 2D drawing in a plan, side, and sectional shape and make a drawing in 3D. For various purposes such as use as a guideline for installation or clear designs in important installation points.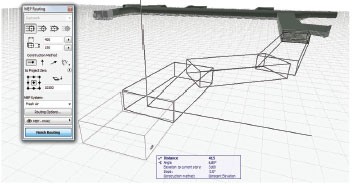 Smart MEP Routing
Smart MEP Routing The MEP Routing function enables designers to create connected MEP elements with a series of mouse-clicks. ArchiCAD's smart cursor and temporary guidelines provide further help in creating MEP systems from scratch, quickly and easily. Routing is available in the floor plan and the 3D window.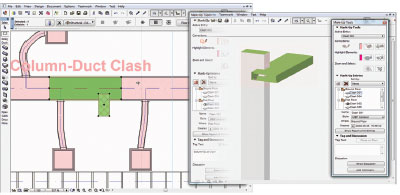 Automated Collision Detection
The GRAPHISOFT MEP Modeler provides a fullyBVUPNBUFE SPVUJOF UP JEFOUJGZ BOE WJTVBMJ[F DPOGMJDUT between the architectural design and the engineering design of the MEP networks. Collision detection of MEP systems against the building model and among the elements of the MEP systems ensures fast and precise feedback for the architect, and streamlines coordination with the building engineering teams. MEP collision detection identifies the exact location of discrepancies on the floor plans and the 3D views. All collision entries are automatically added to ArchiCAD's Mark Up Palette, providing easy ID access to all identified collision entries. Designers can quickly evaluate these entries and identify their location in the design with a single click. Discussions can be conducted by members of the extended design team to evaluate alternative solutions, using ArchiCAD's Mark-Up tools.
Examples of work
Package
note
Standard
Profressional
For enterprise
30 days Trial license
/
free of charge
Perpetual license
/
/
call
1 year license
/
call
For student
1 year Student license
/
free of charge
1 year Teacher license
/
2 years School/lab license
/