ProtaStructure
ProtaStructure is a structural analysis and design software that step forwards with its innovative BIM (Building Information Modeling) features for structural engineers to model, analyze and design buildings quickly and accurately.
ProtaStructure : Aalyze the design structure
ProtaStructure is an innovative BIM solution for structural engineers to model, analyze and design buildings quickly and accurately. From one central model, easily compare different schemes and automate your steel and concrete design, significantly reducing project delivery time. Produce high quality drawings and all design documentation from ProtaStructure automatically using ProtaDetails and ProtaSteel. Seamlessly coordinate projects with intelligent BIM integration. ProtaStructure saves time and increases business profitability.
Fast multi-material building modelling using physical structural members.

State-of-the-art structural analysis methods.

Economical and reliable design.

Fully automated engineering drawings and fabrication detailing.

Complete quantities take-off for costing and comparison.

Leading BIM Integration for project coordination.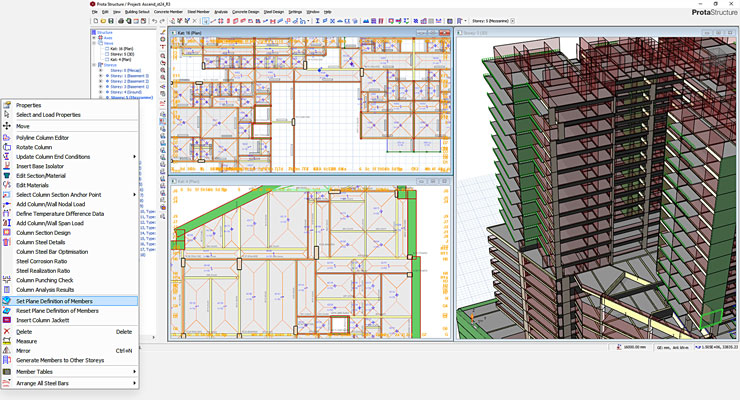 ProtaStructure is an innovative BIM solution for structural engineers to model, analyze and design buildings quickly and accurately. Advanced analysis techniques including Linear Elastic Analysis, Equivalent Static Earthquake Load, Response Spectrum Analysis, Time-History, Pushover, Concurrent cracked and uncracked analysis, Staged Construction, P-Delta, Temperature Difference, and Seismic Basement and Isolator considerations.
ProtaDetails
Engineers have longed for the ability to automatically create all RC detailing from the design, intuitively laid out into drawing sheets, and complemented with full drafting and editing capability
Automatically produce details from your ProtaStructure design models into your drawing sheets, only with one click

Carry out all your drafting using standard CAD drawing commands without the need for other CAD software. Features include extensive command-line support and customization, DWG/DXF support, dimensions, layers, style, intelligent undo/redo and much more…

Generate dynamic quantity tables with full bar bending schedules, which are updated instantly when changes occur.

Customize drawings with your own title blocks with auto referencing including all project and sheet information.

Make use of smart rebar library, intelligent detailing items and tools to perform semi-automatic structural drafting for the cases where a full automation is not possible.

Automatically or manually truncate beam elevations to fit any sheet layout.

Convert your old reinforcement drawings to smart rebars and instantly provide steel quantity take off.

Insert details with different drawing scales side-by-side on the same sheet. Smart scaling system automatically manages all relevant texts, object sizes and dimensions. 

Automatically update design detail changes from ProtaStructure as they occur.

Automated analysis, design and detailing of cantilever retaining walls.

Design of RC Stairs, Pile Caps, Corbels, Steel Scaffold Systems, Swimming Pools and more including all details, quantities and calculation reports.

Design your piles using detailed soil profiles for pile working load assessment, iterative non-linear lateral pile analysis and pile section design.

Produce engineering details for other components including Culverts, Retrofit Walls, Foundation Pits, Pad Bases, Walls, Continuous RC Beams and more.
Prota also offers the ProtaSteel module, a steel connection joint design module, which can help structural engineers design and make shop drawings more convenient, faster, and more accurate than traditional drawing methods.
Easily model and detail any steel connection using Fullyfeatured Parametric Connection Libraries.

Use our unique IntelliConnect to rapidly automate connection design with a focus on constructability

Automatically prepare all General Arrangement Drawings, Truss Details, Connection Details, Assembly, Part and Shop Drawings.

Easily create your own user-defined connections using general purpose tools like plate, bolt, weld, section, cut, chamfer and fillet and use these connections at similar joints

Create macro presets for any connection or modeling macro using your favorite settings and company standards. Seamlessly update any changes in ProtaStructure models to ProtaSteel.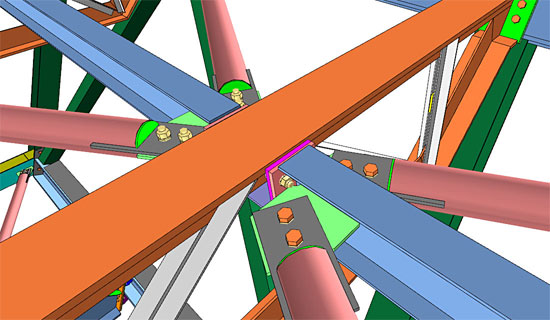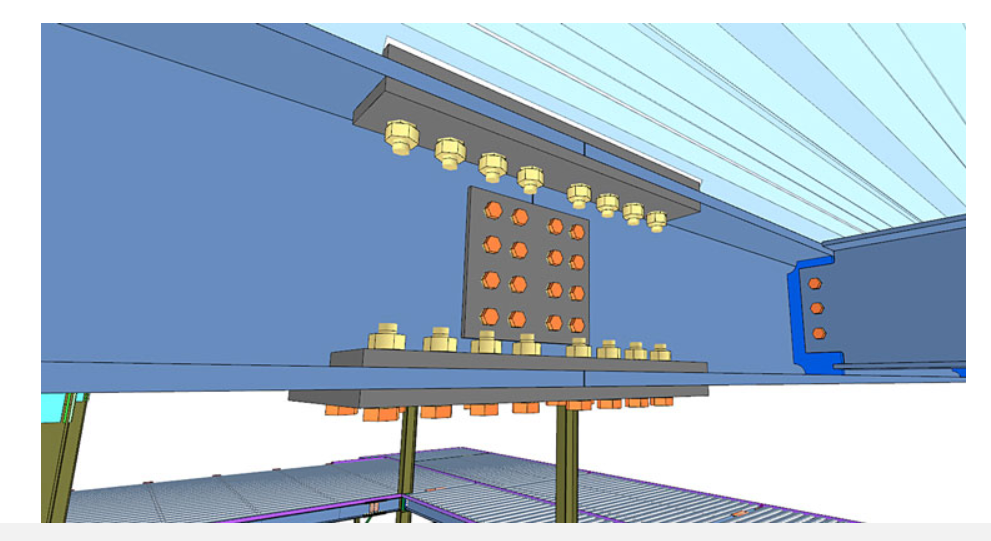 With the ProtaBIM module, data can be instantly linked to a BIM program either directly or with an IFC file.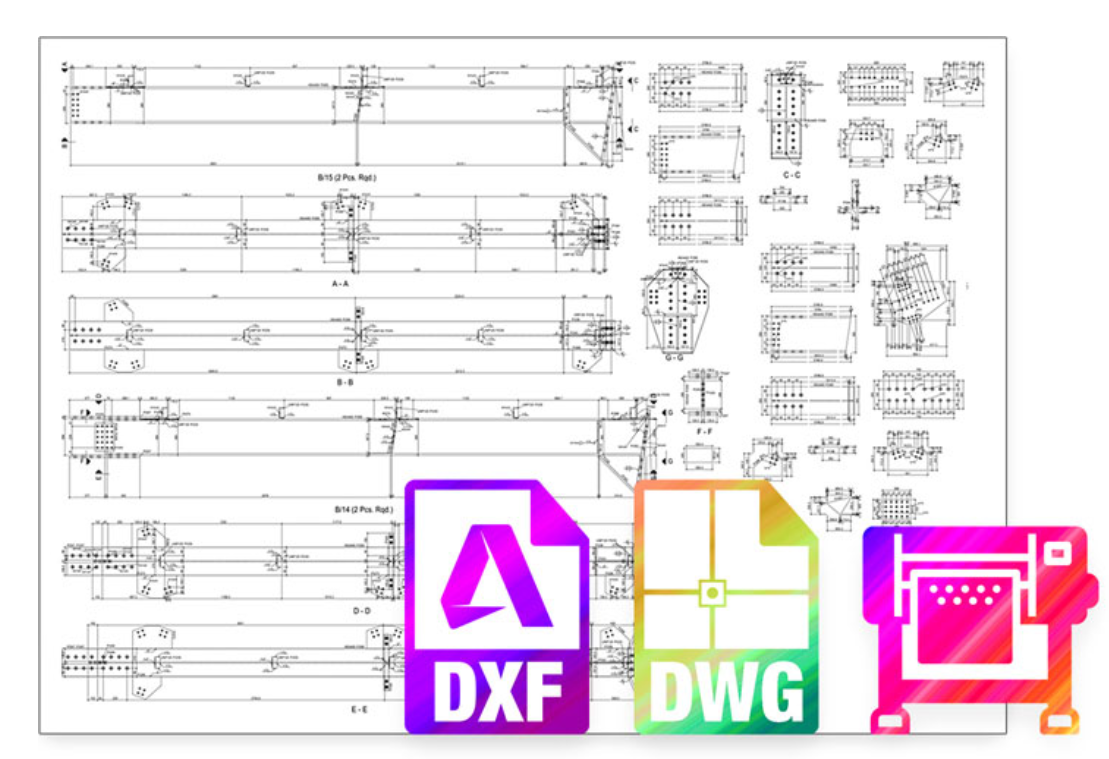 ProtaStructure supports both import and export of IFC, 2D/3D DXF and SAF files enabling professionals to share the models between ProtaStructure and other leading BIM platforms including Autodesk Revit, ArchiCAD, and AllPlan. Automatically compile comprehensive design reports and track connection design status with model color coding. ProtaStructure allows you to easily achieve this with open intelligent model links to OpenSees, ETABS™, SAP2000™, LUSAS™, SAF integration and more.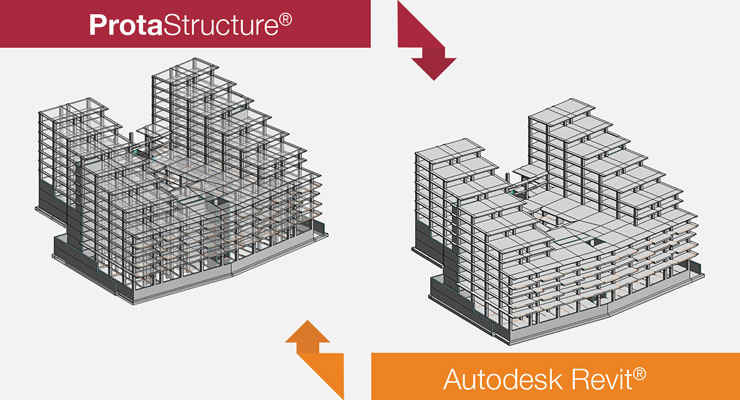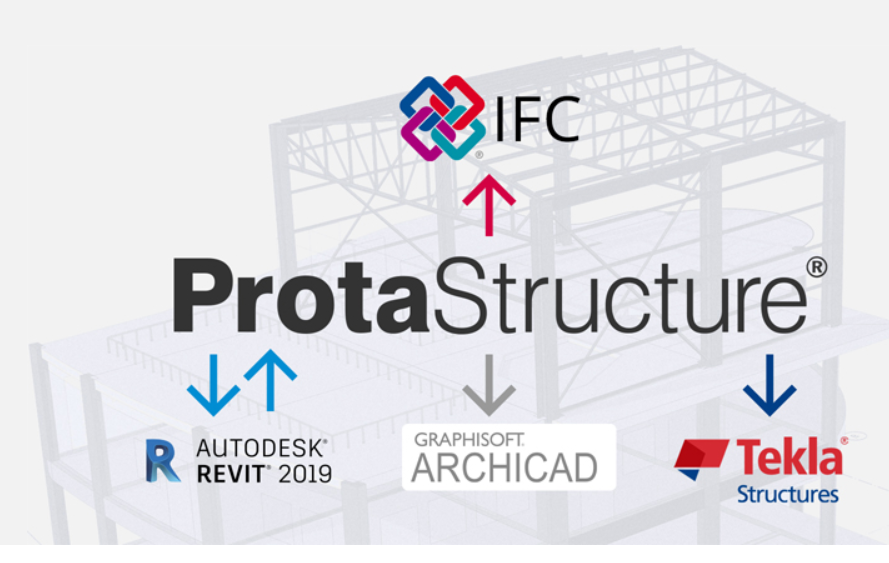 BIM and Interoperability
Open BIM collaboration and sharing knowledge is a core principal at Prota. It helped us deliver some of the world's most challenging infrastructure and transportation projects. ProtaBIM reinforces Prota's standing as a leading provider of advanced BIM technology with new bi-directional links with the latest versions of Revit, IFC, DXF and other recognized BIM and Analysis formats. Models can be synchronized and design changes tracked greatly enhancing your project coordination and workflow.
Training and Technical Support
ProtaStructure

provides

all the documentation you need to get started, including quick start guides, training documents, and VDOs.

online support center and user groups, including the technical support team ready to help you.

Practical training is also available, and fully access to tools in the classroom by a team of experienced engineers.