Corona Renderer
Corona Renderer delivers high quality, physically-based shading in production rendering. All its features are tightly integrated into Autodesk 3ds Max.
Corona Renderer 6 for Cinema 4D
Some of the highlights:
The New Sky Model has better overall tint to the lighting in daytime, and supports the sun being below the horizon for dawn/twilight effects
New Lens Effects give you vastly more control over bloom & glare
The Corona Distance Shader for a vast range of effects thanks to "smart" materials that know how far away they are from objects in the scene
Avoid texture repetitions with updates to the UvwRandomizer
New Adaptive Environment Sampler removes the need for Portals, saving you the time (and pain!) of setting those up, while giving more accurate results
Improvements to the Corona Node Editor

And more!
Corona Renderer 5 for 3ds Max (Hotfix 2)
Some of the highlights:
Updates to the Corona Material Library (now in this RC)

The New Sky Model, with greater realism, dawn/twilight, and multiple suns and skies for LightMix

New Lens Effects

Avoid texture repetitions with updates to the UvwRandomizer

Support for foam in Phoenix FD

The New Adaptive Environment Sampler

And more!
FairSaaS
Unlimited access to all major, monthly, and daily experimental builds

Paid monthly, with option to pre-pay 1 year

Cancel any time without any penalty
3ds Max
Requires 64-bit 3ds Max 2014-2021

One floating workstation license (works also as a render node)


+ 3 Floating Render Nodes




+ 5 Floating Render Nodes




+ 10 Floating Render Nodes
Start price
฿10,978.00/month
Cinema 4D
Requires 64-bit Cinema 4D R14-R23

One floating workstation license (works also as a render node)
+ 3 Floating Render Nodes


+ 5 Floating Render Nodes




+ 10 Floating Render Nodes
Start price
฿10,978.00/month
Box (3ds Max)  perpetual
Time-unlimited access to the version 6 and all relevant fixes

One time payment

Requires 64-bt 3ds Max 2014-2021

One fixed seat workstation license (usable also as a render node) + 3 fixed render nodes
Ease Of Use
No–one calls themselves a "3D Technician" – everyone rightly calls themselves a 3D artist, and that means your tools should be as close to invisible as possible so they don't get in the way of your creativity.
Corona Renderer is one of the easiest to learn render engines. Its setup really is as simple as pressing "Render"! Most new users will learn Corona Renderer in just one day, and fall in love with it over the next few.
Rendering Quality
Corona Renderer delivers predictable, reliable, and physically plausible results with no compromises in quality. Realistic lighting and materials are yours right out of the box.
Our Forum and Gallery section provide great examples of the quality that Corona Renderer can produce. If you want to know more about the technology behind it, read on!
Speed & Interactivity
Speed is an important factor in any production environment, and a renderer must always deliver results as fast as possible.
As a result, we are obsessed with speed! We like to hunt for milliseconds in our own code, and are always looking for ways to cut down parsing and rendering times without forcing users to buy expensive hardware, by focusing on creating smart algorithms under the hood. In every version we release, we look to boost the speed of rendering as much as possible as well as adding new features.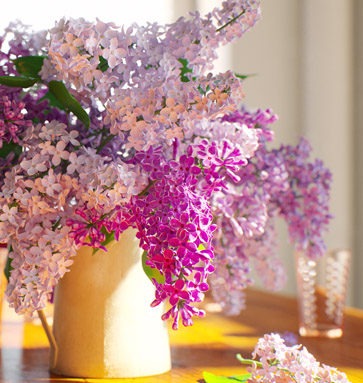 Affordability
We had the luxury of being able to do things differently right from the start, and we took advantage of that not only in development but also when creating our licensing plans.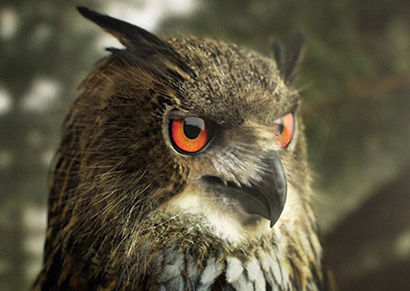 Powerful Workflow Tools
The output quality and speed are not the only things that make a great renderer. That is why Corona comes with many "little" workflow tweaks that will make your life much easier…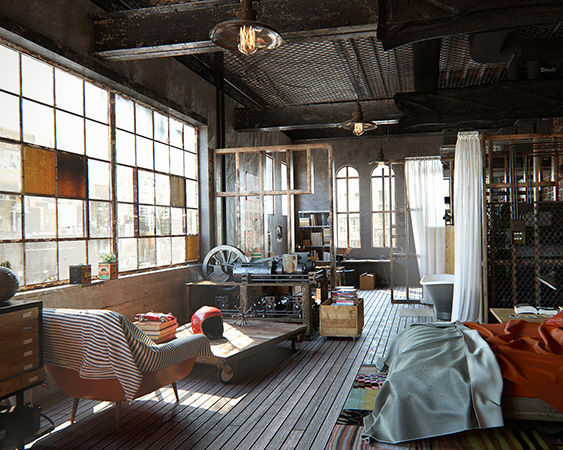 Flexibility
Corona Renderer is extremely flexible. While we aim for realism, we also understand how important it is to "bend" physical laws to deliver the results your clients expect. To keep your artistry free, Corona supports numerous reality hacks which allow you to get exactly the effect you desire!
Lights
It's time to explore the individual aspects of Corona, and we'll start where it all begins, with lights. The whole process of creating lights is designed to give artists complete control over their scene, while being fast and intuitive.
Materials
Our design goal for Corona materials is to make them physically based, yet intuitive, flexible, and easy to set up…
Distributed Rendering
Rendering with multiple computers is made simple by Corona Renderer. It has its own distributed rendering system, and is also compatible with 3ds Max's native Backburner and Thinkbox's Deadline render farm management systems. Any purchased Corona Renderer license (other than a Student License) includes a minimum of three additional render nodes, so you can leverage multiple computers that you own to reduce render times.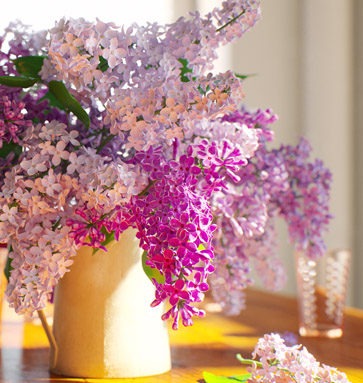 Proudly CPU Based
Corona Renderer does not need any special hardware to run. It uses the CPU and you can run it on any processor from Intel or AMD released in the past decade.
Basic Facts
Corona Renderer is entirely CPU based (with optional GPU denoising which requires a compatible NVIDIA GPU)

Offers unbiased and biased rendering

The two commercially available plugins work with 3ds Max and Cinema 4D
Hardware Requirements
For Corona Renderer 2 and newer, you will need a CPU that supports the SSE4.1 instruction set (any processor from within the last 10 years). Here is a list of compatible CPUs.

To use our optional Fast Preview Denoiser (NVIDIA OptiX), you need an NVIDIA GPU with Maxwell or newer architecture and the newest GPU driver. Not all mobile GPUs are supported.


Note: this  denoiser type is optional, and Corona Renderer will work fine even if it's not installed (for example if you are using an AMD or integrated GPU). We also offer a High Quality denoiser, which utilizes purely the CPU, and this denoiser can be used on any computer which can run Corona Renderer.

There are no further specific hardware requirements.
Software Requirements
3DS MAX VERSION
Autodesk 3ds Max x64 version 2013-2021

[note]

64-bit Microsoft Windows (7, 8, 8.1, 10)

Installation requires administrator privileges

Distributed rendering also requires Autodesk Backburner, available for free from Autodesk
CINEMA 4D VERSION
64-bit MAXON Cinema 4D R14-S22

64-bit Microsoft Windows (7, 8, 8.1, 10) or macOS (10.7 or newer)

Installation requires administrator privileges
STANDALONE
64-bit Microsoft Windows (7, 8, 8.1, 10)
GPU DENOISER
To ensure smooth operation and best performance of our Fast Preview Denoiser (NVIDIA OptiX), please make sure you are using the newest driver available for your graphics card. The drivers can be downloaded from nvidia.com.